Hi! Welcome to my little corner of the Interwebz. I'm doing a pretty random theme this year - things that make me happy / are guilty pleasures / whatever makes me.... ME!
This is my 8th year of doing the A-Z Challenge, and my topic for B just came to me -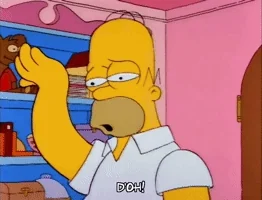 hellooooo - blogging!
So I have 2 blogs. This one here is a journal / miscellaneous type "here's my life" thing. I write about whatever I damn well please. I do try to keep it positive, tho. And then I have one that is for my Halloween display called
Maple Grove Cemetery
I'm all about Halloween so this is a good way to keep the 2 separate. I used to have 3 blogs, but I merged the defunct weight loss moment into this one.
Tales from the Love Shaque has been around in some form or another (on Blogger anyway) since July 2009. I used to write on Yahoo 360 prior to that, but Yahoo got rid of it and I never bothered to import my content from over there and I probably didn't lose anything of quality anyway.
Maple Grove has been around since August 2011. I love to explore real cemeteries (there's a name for that - taphophilia) and I post about those, and stuff that my display's mascot (a skeleton named Chuck) does in the off season. And as it gets closer to October, I'll write about projects I have in the works & finally the display itself.
So in 2012 & 2013, I did the A-Z Challenge with all 3 blogs. Exhausting.
2014 & 2015, I dropped Maple Grove from the A-Z since I do several other blogging "marathons" on it throughout the year.
Starting in 2016, I've just done the A-Z here.
How long have you been a blogger?
If it seems weird that I appear to be posting the day before what would be the correct date, it's because the A-Z hosts have their posts go live at 0000 UTC - which is 8pm EST. So mine are somewhat close to that!