Happy Birthday to Me!!
I just happened to get up early this morning and hopped online to check out this year's Yankee Candle Boney Bunch collection. They always release it on the last weekend in August, so I consider that my birthday gift.
Their theme is "Asylum" but it looks more like "Retirement Home" to me.
But that's OK. I still found a couple pieces to get.
Not sure where a little kid in PJs fits in the asylum theme, but he's cute.
This holds 2 tealights and I'm hoping they really light up that porcelain and make it glow!
The ambulance is what I really wanted.
Anyhoo. I don't have any expectations for anything fun today. The Spouse is on call, so he won't want to go anywhere. I'm 99.9998% certain I won't even get a card from him since he's been working from home and hasn't gone anywhere. I guess that's better than every other year when I get the excuse that "he sucks and didn't stop at any of the 42 CVS or Walgreens he passes on his way home to get one". And for the last couple weeks, Spawn has been working Saturday mornings so she assumed it would stay the same. Nope. Of course they put her on the schedule today for 3-10pm! So I can't even go out alone & do anything I want, since I have to babysit BabyBoy. Don't get me wrong - I love the little guy like crazy. But sometimes I don't want to watch him! And since he's crawling now? He's all over the place.
Shit. I'm depressed now.
Not the classiest thing to post maybe, but you have to admit that it's funny!
Holy crap! It's been a while since I posted!
I started this post so long ago, look at what my first meme was...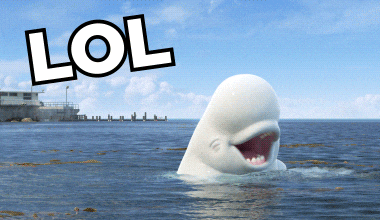 It's still pretty appropriate.
Not a whole lot of excitement. Work & babysitting & SAR training. That's about it.
Last weekend my SAR team hosted a SARTECH II course. Saturday night, the Spouse & I went to the camp where it was being held, since we (the team) also hosted an ARRL exam session for people who wanted to get their technician amateur radio licence. The Sunday morning, I went back out there, since they were having the "practicals" portion of the course and my sister needed to retest on her land navigation so she could get her certification (we took the course last September) and I went along for moral support.
I sat with LT most of the morning, while he did took checkins & results from the evaluators out in the field. I got bored & sat on the ATV for a while & he asked if I remembered how to drive it.....? I'd only been on it twice, so he gave me a quick refresher & I took it out for a spin.
She was NOT going to ride in my car with all those pickers on her!
16 people took the course. There were even 2 here from Texas & 1 from Indiana.
It's fun to do radio during K9 training. It happened to be pouring down rain when I took this - sitting all comfy in our team trailer.
This is the reason they cut training short that day! That's a scud cloud, not a tornado FYI!
BabyBoy patiently waiting for attention. Or a teething cracker. Or some baby food!
He'll be 8 months old next week! He's crawling and has one toof so far. When he went in for this last check up on the 13th, he was 21 lbs & 30 inches long!
Buddies! Rusty is still really patient with him and has been grabbed & slobbered on many times. He's only swatted once, but kept his claws in.
I can't resist the Halloween nutcrackers at Michael's!
The Spouse is BabyBoy's favorite person!
I have a rain gauge out in the yard and send in a report to
CoCoRaHS
every day.
There have been a whole lot of 0.00" reports and then....BAM!
My lawn was getting crunchy!
Some cool pics from the park at the end of my street.
Signng off for now - It's not even 9 am and have already gotten phone calls & texts from various family members! Woot!