Summer made a definite appearance earlier this week - we had to put the air conditioners in the windows last weekend since it was so miserable (to us, anyway) high 80s with high humidity and BabyBoy was NOT happy!
Of course now - it's back down into the 60s & what I consider to be perfect weather.
I went to the local greenhouse and got most of my annuals for the year. I really like sweet potato vines so that's the 6 dark ones in front (bewitched after midnight - how perfect!!), they're on the front porch along with the spikes. The "campfire" coleus on the right went in a hanging basket, the 2 orange "dahlieta"s went into a planter on the patio and the 2 persian shields seen back left are now in different planters on the patio. I"m thinking really the only other thing I want is a Boston fern like I had last year to hang from the tree out front. I hope they have them cheap at Kroger again this year, but I haven't been to one since before the stay-home orders happened. The Kroger marketplaces here have been insane, so we've stuck with going to Walmart Supercenter or Meijer's for food & necessities.
My lilac & redbud tree didn't bloom at the same time this year - booo! The tree bloomed and then it rained hard, so most of the petals got washed away. And the lilac was just pokey this year.
Gratuitous cute nap pic.
We went to visit my dad on Memorial Day. He's actually on the other side of that file cabinet (I'm sure there's a proper name for this structure where all the niches are, but I don't know what it is!) All of the flags were a nice touch, lining the sidewalk and dotting the veteran's graves. It was a beautiful day.
We were trying to decide what Dad would have called BabyBoy. He didn't give the older grandkids nicknames for some reason, but the younger ones all had them. We decided he'd be called String Bean.
Gonna be 5 months old next week!
So I got a call from the office manager at work Wednesday - I'm going back on Tuesday!
After 11 weeks off. I'm kind of looking forward to it, but I'm also not. I've been keeping an eye on my emails and saw they've hired 2 new people, but have let at least 7 people go! And one of them I know just hit her 20 year mark just before I did earlier this month. So I kind of want to get filled in on all the gossip.
Do I even remember how to do my job????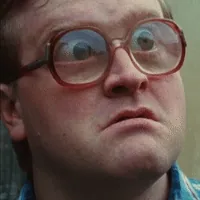 And I got a call from them last week saying they're asking people to sell back vacation days since there's no way they can approve that many people taking all their days in the second half of the year. I already put in for, and have been approved for my usual time off at Christmas, so that's fine with me. I told them I would be requesting the Monday after Halloween off, since I always do, but I'd sell back some.
Speaking of Halloween.....
I'm almost finished with the new & newly repainted headstones for my cemetery! I have a few minor touchups that I'll probably do today and a big one that I completely forgot about. But the major project for 2020 is almost done! I cut out a total of 13 new stones and repainted all of the old ones. I guess it's a good thing I was off work for so long, since I would have been doing this in the afternoons and weekends otherwise. Having this done while it's still relatively cool out is nice.
Commence Operation Sunscreen Slather!
The Spouse & I went to Walmart yesterday and he was happy to find our regular brand of TP!
There was some dance moves involved with this pic!
He grew up using the thin cheap stuff, so when he moved out on his own, he discovered he liked Quilted Northern and always used it since. That made it easy for me when we moved in together, since I never "shopped" for TP - just grabbed this stuff! But of course when all the TP hoarding happened, we had to make due with some brand we'd never heard of, but was adequate.
Tomorrow I'm going out to my sister's to mess with horses a little bit, then we're going to meet up with the SAR team for the first time in several months to get ID card pics taken, pick up some new shirt and do requisite paperwork. Yay. Then we'll go back to her house & I'll help her with painting her arena fence for a while. Woot.
So anyway - I'm going to finish this post up, throw the bathroom rugs in the washer, then get outside to finish painting!
Have a great weekend!