I've been messed up with days all week!
With Easter last weekend and getting ready to spend it at my sister's house, I didn't get to link up with the lovely
Miss Flynnigan
last Friday for my Happy Post. So this'll be an All - Encomapssing Post.
Last week was my boss's birthday. Our new accounting girl had her aunt make this cake for him - it was huge! (the phrase "ass-kisser" may have been whispered a time or two)
It's didn't pass the vehicle inspection, but it passed the taste test!
I was really excited to get this ginormous box in the mail,
My own personal customs inspector checked it out.
I heard thru the grapevine that Home Depot had their full-size horse skeletons back in stock so I had to order it! I ordered it on a Saturday & got it Tuesday!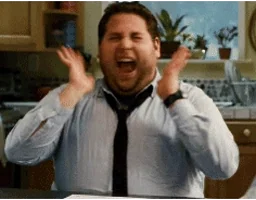 I believe in planning ahead & taking opportunities when it comes to my Halloween display! Last year they were sold out really quick. I didn't want to risk missing out!
Totally impressed with it - you can look at something and see "life sized" and numerical dimensions, but seeing it in real life is completely different!
Now I have to take it back apart since it takes up a LOT of room in the garage.
Friday night we went to my sister's house for Easter like we usually do. We went out to dinner, then hung out & played games. Have you every played "the Game of Things"? OMG - it's hilarious!
Saturday, Randy had to leave to go play radio with some guys for the Michigan QSO party. They use amateur radio to try to contact all the counties in Michigan. Angel had to leave for dance, then she had to work that night. They both came back out later, but they both missed dinner and coloring eggs.
We had the usual bunch for dinner. Sister Laurie (it was at her house), sister Linda, BIL Dave, niece Catie & her significant other, Charlie, Mom, and me.
Linda, Dave, Catie & Charlie all left that night, so Laurie, Mom & I started a bonfire and sat out there and visited for a nice couple hours.
Sunday, Angel made breakfast & we had our annual Easter egg hunt.
My mom may look like a frail old lady, but you'd best stay out of her way when it comes to hunting eggs! The deck was her turf and she defended it!
Eeek! The Easter bunny!
The Jack Bunny!
The Horse Bunnies!
Total cuteness.
We always joked about casually leaving the door open and "stealing" Laurie's barn cat, Rusty, because he's such a sweetie. Well, she said if we wanted, we could have him! He's such a people-lover that she's afraid he'll walk up to a stranger and they'd pick him up for real.
We've had good luck with 2 other cats we've gotten from her barn, so we think he'll be a good fit and that he will love being an indoor kitty. I'm going to call the vet later and see about getting him in for vaccinations & such. So we'll probably get him next weekend. Hooray!
He'll never replace Chester, but we know he'll make his own place in our hearts.
And it's nice to know what his personality is regarding food & other cats & dogs.
Daisy is looking at you!
photo cred to Haili since I snagged this off her FB wall
I absolutely love this picture!
This was taken during their pointe class Wednesday, but the doors are the props for the Clue production they're doing this year. It took me a minute to realize each girl was in "her" door....
Haili / Professor Plum - the purple door
Angel / Miss Peacock - the blue door
Gianna / Miss Scarlett - the red door
Ashley / Miss Green - the green door
Jenna / Col Mustard - the yellow door

We'll be at competition #3 this weekend. All of Angel's dances are Sunday, so Saturday I'll just stay to watch the little girls' solos and come back later for the teens' solos and final awards. Then Sunday I'll be there all day. Her happy butt is there for the duration.

Miss Drama Angel's been wanting me to out her out of her misery. First her hips hurt. Then one of her last ear piercings got infected so Wednesday I took her to the clinic for antibiotics. Then she developed a lump on her neck (probably from the infection, I'm keeping an eye on that). Then last night she had her first migraine.
Wow.
Maybe she needs to be put in bubble wrap until Sunday morning?