Maybe I need to post every day or something since I talk about too many things to do an all-encompassing title. First world problems!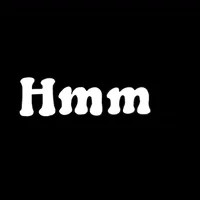 I started writing this on Tuesday.
And I'm gonna jump around.


Miss Angela is such a dork - they've been preparing for dance regionals (this Saturday!!!) since September and she wanders into my bedroom Tuesday night while she's putting her costumes together and told me she didn't realize she was competing in 6 (and not 5) dances.
Hmm. Hiphop, contemporary, lyrical, jazz, tap and a solo. Looks like 6 to me!
I'm glad she figured it out now, before we got to the venue Saturday. At least she doesn't dance until evening so it wouldn't be any big deal to go home to get anything she missed.
Not bad for my first try doing a Dutch braid on a human head!
I still have to figure out how my fingers need to hold the pieces to keep it tight...
So, although we're not football fans, we did watch the Superbowl. We decided we were going to cheer for the Eagles in the opening segment when they showed this adorable old man who said he'd been waiting 52 years to see his Eagles win a bowl. Mainly we watch for the commercials & halftime show.
Our TV in the living room crapped out Saturday - of course! When else would it do such a thing?? Angel & I thought the horizontal lines were just snow built up on the satellite dish, but when Randy looked at it Sunday morning, he said it was on it's last legs. So he went online and bought a new one and Angel picked it up on her way home from work that afternoon. She got home with it with enough time for him to get it hooked up & set up enough for us to not miss the coin toss or anything.
Rusty declares time out!
Tonight is 'dress rehearsal' for the comp on Saturday. They only do this before the first one of the season so I'll go spend my evening at the studio. Its kind of like a sneak peek before they get on stage. And... Social hour, don'tcha know! They don't need hair or makeup, but will be in costume. I can't wait to see Angel's solo in her borrowed costume. I don't know why I love going on the crazy nights, but I do. Dress rehearsal and when group photos are taken in May - I'll be there every minute then, too!
Woooooo!
Doesn't this sound fun!
I went Monday after work and talked to the folks at the VFW. I didn't know they vote to let new members in - that's kind of nerve-wracking! So I filled out the form, he got a copy of my discharge papers, and gave me a tour of the (very nice) post. Then I proceeded to sit there and chat for an hour or so with this man who joined the Air Force 10 years before I was born. I actually had a lot in common with him. Now I wait, but I'm really seriously doubt I'll get turned down. He was talking about how a lot of the members are getting up in years and they're probably happy to get some younger blood in the post.
How awesome is this? I just ordered this poster!
I finally found a drunk octopus who wants to fight!