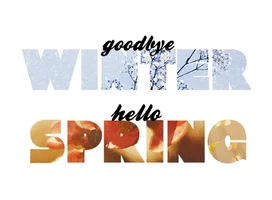 Even tho the crocuses in my front lawn have already come & gone, I still see juncos (winter birds) at my bird feeder while robins bop across the back yard. I'm pretty sure Mother Nature is either bi-polar or just a menopausal bitch.
Here's my yard last Friday.
Sunday morning sunrise at my sister's house.
We had our annual 3 generation St. Pat's Girls Night Out this weekend, but that gets its own post!