Drumroll, please!
Actually, in my posts for this year's April A to Z Blogging Challenge will be a lot of drums.....and shredding guitars.....and hair. A whole lotta hair!
As in hair bands!
I've chosen to showcase my favorite 80s & 90s hair band music.
I was fortunate enough to grow up in the era of MTV - back when it was a new concept and actually played, you know, MUSIC, 24/7. I was a sterotypical kid, who would rush home from school to turn on the TV and lose myself in music videos all afternoon.
And as my husband can attest - I sang along to each and every one of these as I posted. Funny how you can remember all the words to a song from 25 years ago, but forget what you just went into the kitchen for....
So expect a TON of Def Leppard, who has been my favorite band since my freshman year in high school; Cinderella, Motley Crue, Guns N' Roses, Van Halen.
All the good stuff!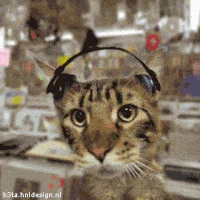 Come along for the ride!
The train is leaving the station April 1.