It's after midnight, but I keep thinking it's Saturday night.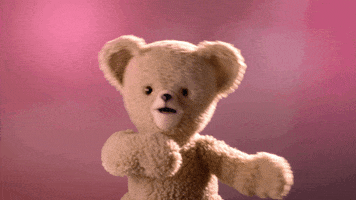 I had forgotten how much I enjoyed Miss Angela being mobile on her own! Going back to doing the dance studio shuttle 4 days this week is very time consuming! Monday, Wednesday and Saturday I could actually just drop her off & go back later, since she's there for 3+ hours. Thursday is only one class, so I stayed.
On the plus side. Most of the dances are done, they're just polishing them for competition next month. And the costumes are starting to come in. I love to see the costumes! She is loving hiphop line. They're wearing work boots, ripped jeans and (from what I've researched because being former military, this is what I do) actual real Army surplus camo jackets! They're doing a compilation of songs and calling it Girl Power.
They sensed the camera.....
Then she was noticing how much she'll stand out in the Clue production as Miss Peacock. Most everyone else is wearing darker colors, Miss Scarlett is wearing red with black lace over it. Col Mustard is wearing a dark gold jacket and black plants. Miss Plum (they're all Misses) is in dark purple and Miss Green is in dark green. The detectives and weapons are all in black. The littlest girls are maids and are in white, as well as the butler Then there's Angel.....
In glowing teal!
I'm still not too thrilled that they having her doing a back walk-over on a dining room table and doing a toe-touch off of it, especially after seeing her almost fall off of it. And right now she carries a plastic knife the size of something Michael Myers carries in horror movies, but will soon have a smaller one.
Today after she got out of class, we went car shopping. She got an idea of what is out there for sale and what she likes vs what she can afford. Sorry, Sunshine - the 2017 Mustang for $33K is just a wee bit out of your range! We have a couple other places to check out tomorrow. She starts her new job Tuesday, so we need to find something quick!
I was poking around ebay and found a couple pins that I wanted for my Navy shadowbox and updated it. They're the shiny ones along the left side, middle. I was so exited to find the postal hat pin like I used to wear on the back of my command ballcaps - until someone broke into my car and stole my nasty, sweaty, smelly ballcap with my pin on it! I looked on ebay a bunch of times, but I must not have been using the right phrases to search by. I also got the 2nd class (my rank) pin that went of the front of my ballcap.
Ew. I should have taken a better picture after I actually attached each thing neatly instead of them just lying there. But I'm pretty happy with it. Randy had to get in on my "I love me" wall so there's his Arkansas constable stuff in there, too.
The patch on the upper right is for WestPac '95 - the cruise around the western Pacific.
The darker plaque on the lower left is for decommissioning the Canopus and the white plaque at the bottom I got from the Lincoln when I reenlisted.
These should have gone on a jacket, but I was in Bahrain working when we could have ordered them and (squinting evilly at former coworkers, wherever they may be) I never found out about them. I probably could find a place online to get one now if I really wanted.
Why have I just noticed all the different colored frames??? These are in the hall, but the ones in the rest of the living room I have painted black. I sense a weekend project coming up once it gets warm.
OMG - I'm so looking forward to Memorial Day! I will be getting together with my 2 partners in crime from my Canopus days! We haven't seen each other since decommissioning in November 1994. Thanks to the wonders of Facebook, Laura (in the middle) & I found each other a long time ago. Gin (on the right) just got on there about 6 months ago. So I'm going to drive to Cincinnati to pick up Laura, then we're going to road trip to Houston to spend a week with Ginnie! This is gonna be a hoot!
Are you doing anything fun this weekend?