Woohoo, a 2.6 lb loss tonight! Which brings me to.........exactly where I was when I started back up with WW after Thanksgiving.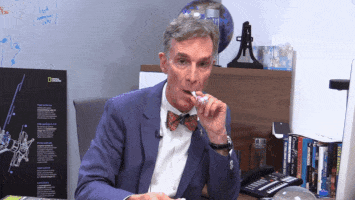 But trying to be positive.....That's a pretty freakin' awesome loss if you ask me! I knew my tracking was the issue, so I set up reminders on my calendar to show up on my phone during the day. I did 5 out of 7 days and I was conscious of what I ate on the other days (aka the weekend).
I don't know what happened during those couple months I was off the program. I stopped getting my tracking notifications on my phone and also don't get the weekly progress reports emailed to me anymore. My settings didn't get changed so it's got to be on their end. I chatted with tech support on the website tonight and all the guy did was update my email address in their system - which is the same one I've used since I joined back in 2008 and then asked if I had anything else besides the lack of notifications. I said no, and I got some long paragraph about a survey at the end of the chat that I didn't get to finish reading before it cut off! Well, ok then!
The topic at the meeting tonight was about how to survive Super Bowl parties this weekend. It should be fairly easy, since we don't go anywhere. Randy wants lil Smokeys & BBQ sauce. Angel probably wants pizza (when doesn't she?) and we've gotten an apple & cheese tray with caramel dip from Kroger before that was pretty amazing. If I can't find one, I'll make it myself. I love honeycrisp apples with cheddar! Don't even need any caramel dip with that! I don't know, I've got a few days to discuss with the fam what they want.
I was the gym last night and an older lady got on the treadmill next to me and kept looking over at my display! HEY MYOB! But I upped my incline a notch (from 0). Then upped my speed a notch to 3.4 and even did 2.25 miles instead of just 2. Just that little bit more and I was a hurting puppy today!
I was ticked that I left my lock there last week. Normally I'll take it off the locker and put it right onto the strap of my bag, but I got distracted by Miss Angela putting herself into a locker and I must have left it hanging there.
And since it wasn't a regular Masterlock, the comb was set so anyone could have picked it up and the numbers were right there! Dammit. I liked that lock, too. Of course nobody turned it in at the desk, so I had to buy a PlanetFitness one. Ppft.
I'm going to stick with tracking 5 out of 7 days again this week and I'll see how I do again. Hopefully Walter the WW tech guy was able to do something magical on his end where I can get my notifications back! Those were so handy.
Off for the night, have a great week!