This is one week that I'm not sad to see be over! There are only 3 of us in my department at work - Boss Lady (aka the owner of the company's sister), me & another peon. And Peon #2 was on vacation this week, so I had to cover for her. Which meant doing a lot of do-it-NOW / customer service / people-y things that I normally don't do (and very little of my own work) and also staying later (my hours are 7:30-3:30 and her's 9-6) so I split the difference & stayed until 5 each night.
Really didn't think today was ever going to end! On the plus side....each day, while at work, I saw my FitBit notification pop up on my phone that I reached my steps goal!
As usual, I'm linking with with
Miss Lindsay
& crew to reflect on the positives in life from the past week.
1. Notifications that say "Overacheiver!" from Fitbit.
2. Extra hours at work = extra $$$!!
3. Finding out that Home Depot carries a saddle & bridle for their skeleton horse. WOOT! That just saved me a lot of work before Halloween!
4. Going kayaking for the first time last weekend! My arms were dead for a couple days after, but it was so fun!
5. Going out for Thai tonight, since Randy knew I had a rough week.
Not even caring that I didn't count how many points were in that delicious 17 oz bottle of 5.5% alcohol Zombie Killer (cherry hard cider - mmmmmmm!)
6. My eye exam tomorrow. I hate admit that I really do need readers. Getting old sucks! But it'll be nice to SEE!
7. There just happen to be several stores that I know have Halloween stuff out already not far from the eye place! It's in the middle of a nasty construction zone, so I would normally avoid venturing into that area but since I'll be there anyway.....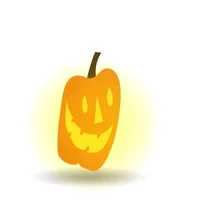 8. Finally getting the fall dance schedule! Miss Angela is really happy about that!
9. Speaking of...she's doing well at her new job. Seems perfectly appropriate that she works at a dance-wear place! So far she hasn't put much of her paycheck back into the store.....
10. My bed that is calling my name!!
Have a great week! I'll have to do a post about the kayaking trip, just because it was so much fun!