I'm a little late to the What's Up, Weekend Party!
I'm enjoying witting at home alone in the peace & quiet. The Spouse is in Lansing doing radio comms for the Mid-Michigan MS150 bike event for Multiple Sclerosis and Spawn is at work.
I am linking up with the lovely ladies
Lindsay
,
Beth
&
Charlotte
at the
Peaceful Posse
. There's too much crap & negativity in the world, so these are all positive / happy / grateful posts in this linkup (which usually happens on Fridays)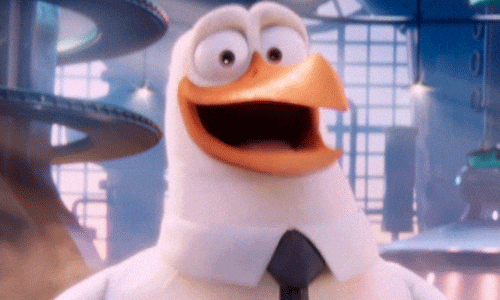 So let's see. Last week, for our search & rescue team meeting, we got to get into our trailer and practiced setting up the radio antenna, and making a tarp into an awning for shade on the side of the trailer and learning where stuff is and what we have so far.
Those of us who didn't know how to drive a 4 wheeler got to learn.
That was a hoot! And it came in handy less than a week later - but more on that in a minute.
I've been working on a new "headstone" for my Halloween display. I had this flat plastic skeleton and I used liquid nails to glue him to some plywood (it's 5 feet tall by 2 feet wide). Next I have to seal the whole thing with DryLok and put a coat of paint on.
Last weekend Angel & I went Kayaking with my niece Lisa (aka Lulu), her boyfriend and a bunch of their friends for her birthday. She said it was OK to take Chuck along! And after a little initial surprise by the ladies at the kayak rental place, they loaned me a lifejacket for him!
Safety first, ya know.
The Clinton River was somewhat low and moving slow so we had to paddle a lot. And at one point there was a log across the river just under the surface and we all got stuck on it and crashed into each other - LOL!
What was supposed to be a 3 hour trip took 5 hours. Me, Angel and another girl were the first ones back to the dock with Lulu not far behind. No idea where everyone else got held up! It was pretty fun, tho.
We are missing 2 here - the girl taking the pic and the one who went off ahead on her own.
I'm the one on the left looking all awkward by myself. The guy in the Hawaiian shirt had been in that empty spot and moved over at the last second.
*
*
*
*
*
Woo - there was a small delay in finishing my post! I just got a missing kid call out for SAR! I had my gear handy and only got about 3 1/2 miles down the road when we got the stand down message. Whew! Plus we finally have a storm rolling thru our area - they probably would have called us in due to lightning anyway.
So this was the 3rd call out in the last 2 weeks. I had Monday the 8th off work and there was an activation at around 0430 Tuesday morning. I missed out on this one, since I had to go into work. It turned out well, the state police helicopter picked her up a couple hours later with thermal imaging and was able to direct our people to where she was. Minor injuries, but safe.
Last Tuesday we got another call out about a missing teen. I responded to this one (the call came in right as Randy was pulling out the grill to cook up some bacon cheddar burgers - sob!) and didn't get home until 0130. There were still others from the team out looking with the K9 units when I left. MSP helo showed up around dusk and swept the area but could only pick up deer.
There were a lot of reg flags with this whole situation (parents waiting 33 hours to contact police / refusing to let Lt search a certain room in their house / this was her 5th time taking off, to name a few) and the search was put on standby the next morning, then called off altogether. Thankfully, we got a notification Friday that she was found safe walking down a dirt road near their house.
This is where I was glad I'd learned how to drive the 4 wheeler. After going out *in the rain* for a couple hours on foot (we were out in "hunt country" where there are a lot of big horse farms and wooded areas), they decided to send out 3 teams on 4 wheelers. I hopped on back of one, but the guy I was with didn't know how to start it and once I coached him to start it, couldn't get it to go. I finally asked if he just wanted me to drive and he said yes, since he wanted to have hands free to use this huge spotlight he brought along anyway. It was pretty fun to tool around at high speeds in hay fields and trails at midnight. Until I got us stuck on a log. Ooops! I didn't learn how to back it up! And of course we'd just talked to a police officer who was waiting for us up on the road. I don't know if he could see us (physically lifting the 4 wheeler over this log), but we could definitely see his damn spot light flashing our way!
Anyhooo. That's the excitement around here. Most of my plans for tomorrow are based on it NOT feeling like Hades outside. I had planned on mowing the lawn last weekend, but Randy & I trimmed tree branches & cleaned out gutters and I climbed around on the garage roof to blow that down & cut branches out of the power lines and that were rubbing on the shingles. Monday it rained. Tuesday I went on that search. Wednesday I ran errands and took a nap. Thursday was Randy's birthday so I took him out to dinner. Then Friday & today have been insanely hot. I guess tomorrow will depend on if it rains or not. I still have to do the mulch around the tree out front yet, too. But either way I will be able to get some stuff done here in the house, since it's only 2 weeks until the gender reveal party!
I pulled into a cemetery to get a pic of the rainbow yesterday and noticed this statue watching it, too.
Here's the 17 week grand-baby burrito bump!
She took my advice and is using a hair tie to hold her shorts closed.