I really need to get my ass back in gear with this whole weight-loss thing. On the plus side - I know I'll be able to maintain, once I get to goal! I'm literally within a pound of where I was when I restarted WW 11/17 after my hysterectomy. It's been a roller coaster, but here I am.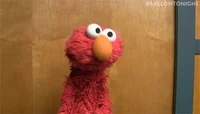 Sad.
Anyhooo.
So Wednesday's are my weigh-in days, I'll be trying to post after my meetings.
This goes back to my 2019 word for the year - FOCUS. I've been sucking pretty badly, actually. Why do I feel the need to come home from work & watch random YouTube videos instead of adulting? Like the laundry & cleaning ain't gonna do itself!
But I digress. And I'm rambling.
Woohoo - they're doing charms again! If we go to 6 out of 8 weeks this summer, we get a sunshine charm. Hmmm I wonder where the rest of my charms are? I have them all on a chain so at least I know they're together.
I'm doing pretty good with activity. I went out paddle boating with my sister last Sunday. Once we got the hang of steering & fighting the wind, it was pretty fun. One hell of a leg workout, that's for sure!
That's Spawn photobombing us.
Kayaking is going to happen again this summer! We went a couple years ago and it was a lot of fun. We went thru a rental company where we parked our cars downstream and they bussed us upriver (not even a mile from my house!) and got in the kayaks there. It was reasonably priced, too.
Oh yeah - on the 15th is my dance recital! After 15 or so years of being a spectator in the audience - I'm going to be on stage! The music is finally cut and it's going to be a 4 1/2 minute dance!
Talk about a workout - tap dancing is no joke! When I first started, everything from my ribcage down hurt. I must be getting fit, since it's not too bad anymore. Taking glucosamine for my knees is helping, too.
Ugh, guess its time to sign off, my computer wants to restart to install some updates.
Later!