(I put this at the top so it'll show in the FB preview, heeheee!)
Happy 5th day of Halloween!
What can I say? It's my favorite holiday!
I'm linking up (because it's been a while) with the
Lindsay
,
Beth
&
Charlotte
at the Peaceful Posse. There's too much crap & negativity in the world, so these are all positive / happy / good posts in this linkup.
First, apologies for posting that I was going to be doing the
Blogoween
challenge.
I should have noticed that that particular linkup is geared toward book-bloggers -
of which I'm NOT! So I didn't feel right linking up & being the riff raff, spreading my non-bookness to their hashtag!
Kinda bummed. Their graphic was really freakin' cute, too. I'll just stick with my Countdown to Halloween linkup on
my other blog!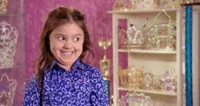 Miss Angela had a pretty great birthday weekend! She turned 21 Friday, so Randy & I had planned on taking her out for her first "legal" drink at midnight Thursday night. But she came home from work and told me that there was a party at CMU that involved paint & foam (..... ???!) She felt bad about ditching us, but I was actually kinda OK with it, since it meant Randy & I didn't have to be out in a bar at midnight on a work night! She got home Friday afternoon in time to change & straighten her hair, then go out to dinner with my sisters. Next was her party. She told me she'd only invited about 10 people and they all showed up at one time or another. I'd pop out every so often to see who all was there and to make sure nobody had lit themselves on fire. Then I'd go back in. She came wandering in around 3:30 am (I made sure to stay awake) and reported that everyone had left. I was impressed that the last 3 kids there helped clean up the patio & yard! I thought it was funny that one of the guys apparently has personal experience with noise ordinances, so he made sure that it didn't get too loud.
Then Saturday (Halloween set up day!!) I was in the front yard taking a little break after putting the cemetery fence up, she came out & told me that one friend wanted her to go to another party that night but another wanted her to go work at a haunted house with her. She told me the haunted house won out, because she couldn't do another night of drinking. LOL!! She has more sense than me at that age (but I also had the drunken sailor stereotype to live up to)!! Lastly, Sunday was the family get together for her & my nephew, who turned 18 last Thursday. Poor Austin almost got forgotten, in all the to-do with Angel finally being old enough to have an adult beverage! Both niece's boyfriends bought her a shot / a drink and the waiter brought her a special ice cream cake
Randy is the only one missing!
On the way home from lunch, Angel told me she had the perfect birthday weekend, since she had a lot of fun and spent it with all her favorite people! Awwww.
Saturday was the perfect day to be out setting up the cemetery, but all I got done was the fence, sign & Angel insists on doing the headstones every year. All while closely supervised by the dog, of course.
I don't know why this rotated!! Grr.
I stopped early afternoon since Randy was doing radio at a Multiple Sclerosis MS150 bike ride in Frankenmuth, and asked me to come have dinner with him (an hour + drive away!) and visited with some of the peoples also working. The live entertainment was pretty good at this BBQ place. It was just one older guy with a really deep voice & his guitar doing covers. Imagine the guy who sings The Grinch doing oldies like Proud Mary & Sitting on the Dock of the Bay and covering Prince, Bon Jovi, Bob Dylan, Pink Floyd, Phil Collins, etc.
Not from our yard!
Sunday I was able to get out there between rain storms & put the blowmolds out & get the webbing of extension cords done.
And not a darn thing since! It rained Monday & Tuesday all day. Then Wednesday as soon as I got home from work, I was helping Randy & one of his buddies finally put new doors on the shed (remember the raccoon / possum incident? Not gonna happen again!) That deserves it's own positivity bullet! It looks awesome. They need to be painted, but since the boards were already primed, there's no real hurry.
Yesterday was a search & rescue team meeting / training so I didn't get home until after 10pm.
My goal is to get a LOT done this weekend! Its calling for off & on rain again, but I'll just work between the raindrops!
For those of you who don't get fall - be jealous! That says at 0607 this morning, the outdoor temperature was 38.3 degrees! I do need to find my mid-weight coat. That's a bit chilly for just a hoodie, but not enough for the full-on winter coat.
I went out to Laurie's yesterday before the meeting. I got there before her & went out to love on the horses. I may have done something pretty dumb, but it was also quite hilarious. I was still in my work clothes, but didn't want to wear heels out into the pasture, so I kicked them off & went barefoot.
Remmie was REALLY interested in my toes!
He's got his ears out flat to the sides & did a lot of sniffing! I don't think he knew what they were or what to think of them!
When we came out of the meeting/training (I still find it weird that we learned about bloodborne pathogens & NOBODY mentioned zombies!!), we passed this house. And turned around to get another look.
Skeletons hanging out around the "fire"!
LOVE IT!
And we stopped at Dollar General and came across this little gem! The manager told us that she's supposed to have the store fully stocked with Christmas already, but she thinks it's BS, so her & her employees put Halloween masks on snowmen & Santa!
We laughed so hard!
So do you have any cool plans this weekend?
Lisa
{Damn it, My signature link broke!}