Happy Weekend!
Let's start from where I left off, shall I?
So last Friday, the 10th. I went with the sisters & niece to Motor City Casino to see the "Thunder from Down Under". It was 1000 times better than the "Girls Night Out" that we went to last year!!!
btw - Scrumpy's cider is ~amazing~!
We got to the casino early and had a few drinks while waiting for the rest of our party. We were supposed to have 12 people in our group, but 6 backed out at the last minute for various reasons - the bums. One lady got 2 others at the last minute and we even offered tickets to the bartender & the lady who pointed us in the right direction from the parking structure (the bartender looked SO tempted, but she was stuck behind the bar until 10).
The venue was super nice & we had awesome seats. And it was more of an actual entertaining SHOW and not grubbing for cash like GNO was.
We thought it would have been better if they had more than 5 guys and the Emcee, tho. They're supposedly Australian (2 had the accent at least) but based out of Vegas, so that show is probably bigger.
I hope this video works - you can clearly see that some guys can dance - and some cannot, even with this basic choreography. The song ruined this for me, since Miss Angela did tap to it last year, which is why I recorded it!
But it was fun. We walked out to the car with a lady (one of only a very few) who'd gotten pulled up on stage. I think it was a mutual thing, since she was by herself and if she hadn't joined us, we would have invited her to walk with us (we felt safe in the parking garage, but nobody should be walking around alone in Detroit!!) But anyhoo, we asked her all about her experience. She laughed and wondered how she was going to explain to her husband why her hands smell like coconut oil and there's a torn up t-shirt in her pocket!
So last Saturday was the first craft show we all go to. Usually there's just 4 of us - Mom & me & my 2 sisters. But this time 2 nieces and a cousin also went and there were just too many of us to keep track of, so we split up for a while. I bought some earrings & a scarf & a beautiful wooden ceiling fan pull from this old man that I buy wooden stuff from every year. Love his work! Also a lovely stained glass cross for the mother-in-law and some catnip mats for the cats. Nothing too exciting.
Daisy was the first to show up for catnip!
There was mandatory "Diversity & Inclusion" training at work, then this showed up on one of the desks in dispatch.
Really, peeps? We work at a trucking company - and while it's not TOO excessive, most of us do embrace the colorful trucker-speak. So far I've only physically seen 2 people drop quarters in, but I heard that one of the supervisors puts a couple $ in at the beginning of his shift to cover that day.
Tuesday I "power mowed" the lawn for the last time. The last time the front yard was mowed was right before I set up for Halloween, and it had been even longer for the back yard! We were in danger of losing Jack back there. I'd planned to do it Saturday, but I couldn't get the damn mower started. So I tried again when it was a wee bit warmer and then had to race the sunset. I used the mower bag in the front yard so I could dump clippings on the flower beds. Then the back yard I just mulched. I even skipped parts. If anyone complains - they're more than welcome to finish the rest! But I got done a lot quicker than I thought and was even able to make it to my WW meeting. I've learned that if I get on the scale after working out, I'm up. And mowing my lawn is one hell of a workout so the +1 lb really wasn't much of a surprise. I was even sore the next day or two - especially my shoulder after yanking on the mower for about 5 minutes. I coulda filled that swear jar!!
Last Wednesday we went out to dinner because Randy left for Arkansas Thursday. We had to send him off with a nice evening all together. He goes to his best friends' house in Fayetteville early every November to play radio and alternates years spending Thanksgiving with his mom in Hot Springs. This year he's there at Thanksgiving, next year we'll be there at Christmas.
Friday night I happily went and had dinner & a couple drinks with some girls from work. I needed it after the day I'd had! I went into work like usual and discovered that the only other person in my department decided to take Friday & Monday off and "forgot" to tell me. It was a last minute thing, because I had looked at the vacation schedule Tuesday and she wast NOT on it! Of course I thought something was wrong and texted her. I'd just hit send when I heard her in the lobby. Apparently she had a doctor's appointment and her husband was in town (he works out of state a lot) so she took some time off. Gee, thanks for giving me a damn heads-up! Not that it would have changed anything, but I could have been mentally prepared for the extra 1 1/2 hours I stay when she's gone! And I could have prioritized my own work a little better to get some stuff done sooner instead of it all getting shoved to the side since I can't do both jobs at the same time. Pissed me off something fierce. And I worked my ass off nonstop.
So today was the other craft show that we always go to. It was back to just the 4 of us. I really didn't spend a whole lot of $$ this time! I had to get Rusty a Christmas ornament. I got Angel a white turkey cookie that came with a paint brush and edible paints so you could color it yourself. Then a messy-bun hat for Angel (don't tell her - it's gonna be a Christmas present!) and a hunter's orange dog vest for Jack to wear when we got to sister Laurie's for Thanksgiving. That's all I came home with!!
We went to lunch after shopping and made our list of things to contribute to Thanksgiving dinner. Actually - its more than that. We'll got to Laurie's Wednesday night and come home either Friday or Saturday. So we plan for the extra meals & snacks & what games & beverages to bring, etc.
You know what's awesome about Michigan? Most Thanksgivings & Easters are still cold, so we're able to use the garage as an extra refrigerator. Fun fact!
*****gratuitous cat photos*****
because they're adorable!
Sorry for the sideways photo - Daisy's been taking advantage of my lap a lot lately.
She's just too cute, tho!
Rusty was grooming Daisy here.
Here's Rusty being all snuggly against my knee this morning.
The weirdest thing happened today! When Linda dropped me off at home after the craft show today - I could see Jack in the living room window. That in itself in not unusual. He likes to lay on the back of the couch and look outside. I came in and went directly to my bedroom and got comfortable and relaxed for a bit. I wandered into the kitchen a little while later, shortly before Angel got home from dance....and noticed the TV was on and the end credits of a DVD were on the screen!
It had all been off when I left and nobody had been home.
Somehow...someone managed to turn the TV on. And turned the power to the DVD player on. AND changed the input so that the DVD that had been in the player may or may not have actually played in its entirety. If this whole operation used one remote, I could guess maybe Jack stepped on it getting on or off the couch...but the DVD player needs its own remote!
Guess someone wanted to watch the 2105 dance recital!!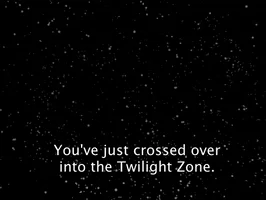 Creepy.
So the rest of the weekend? Hmm. I really should put the indoor Halloween stuff away. Most of it is still staged on the kitchen table. Yeah.... that sounds like a plan. And lunch or dinner at the restaurant that Angel's working at now. I'm supposed to ask to be put in her section so she can be my server. Dinner at a sit-down restaurant by myself.....alrighty!
Until later......