Hey folks!
It's kinda late in the evening, so I'm drinking some "unwind" tea with the hopes that I'll get some sleep tonight. I've really had a hard time going & staying asleep since this whole load of crap began. I'm sure a lot of people can relate!
Looking on the positive side - the drama with Spawn smoothed out and all is good on that front.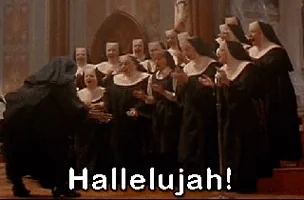 I don't have to waste my vacation days from work - I was able to file for unemployment. Just waiting to actually get the $$ now!
I decided at the last moment to pass on the Blogging A to Z challenge this year. I wasn't feeling it! I didn't have a theme or even an idea of what to write about and it was just stressing me out more & more, so I messaged the lovely co-hosts and asked them to take my blog off the master list. I was sad, but there was a huge weight taken off my shoulders and I really don't regret it. There's always next year!
I'm still going to check out some blogs, tho. I like reading what other people come up with.
We've had some beautiful days here in SE Michigan, so I've gotten to work on some Halloween projects a lot earlier than I thought I'd get to. I was even out painting while wearing shorts & a t-shirt!!
First - Quarantine-o-ween was on 3/31!
I didn't get out all of my blowmolds or even plug in the ones I did get out, but I made the sign and got a few things out for some fun.
That 2 foot x 4 foot sheet of plywood sign joined a couple others as new head 'stones' for my cemetery. I got 11 new ones cut out so I can get rid of the cheesy cheap foam stones and replace them with cheesy wood stones that match the ones I already have! These are all 2 feet tall. They'll be sealed with exterior paint and wood putty, then covered in gray DryLok basement sealant. Then I'll paint on the silly epitaph and add some paint "aging" and call them good! I'll put U shaped conduit hangers on the backs and they slide right over a piece of rebar driven into the lawn.
We never did find hand sanitizer in the stores, so when I got an email from FrightProps, a Halloween supply place, saying they had some for sale, we ordered a gallon jug. If you need a 55 gallon drum or even 250 gallon totes - they can hook you up! And they offer free ground shipping. I ordered late on a Saturday night & we got it Wednesday. Not too bad!
FYI, in case you decide to order from them.... their formula is designed to be used in a spray bottle so it's really watery. We added some aloe vera gel and after a couple days, it thickened up enough to be used in a squirt bottle. And they make it with denatured alcohol, so the stuff *REEKS* until it evaporates. But they say you can mix essential oils in to make it better.
And because Chuck the Skeleton is an integral part of family gatherings - he had to pose with BabyBoy for Easter pics!
It was weird not going to my sister's house for Easter, but we kept with most of our traditions. We (Spawn, Spouse & I) colored eggs Saturday night and she made & decorated our Easter cake...
which we forgot to take a pic of before we went to bed! So the M&Ms are melted.
Ooops.
Then Sunday, the Spouse made us breakfast & we raided the baskets for candy. Everyone gets one, no matter their age! Then he went out & hid the eggs we colored for Spawn & I to look for. We added a degree of difficulty, since there were only a dozen eggs. She was carrying the baby and I had the cat on his leash. Needless to say, she got to move faster than I did!
Then she hid the eggs for the Spouse & I to find, then I hid them one last time.
We had a lovely ham & baby taters & green beans with fried onions for dinner. And cake, of course!
So the days have been pretty uneventful otherwise. We're staying home except for weekly grocery trips. And we've been making good use of the walking path around the park at the end of the street. My mom dropped off a stroller for BabyBoy one day at the beginning of the lock down and he loves going for walks in it! So when I'm babysitting while Spawn is at work, we can get out of the house for a while.
Oh, BabyBoy had his first pediatrician appointment today! She started looking for one before the world went to crap and nobody was taking new patients until mid April, so his first shots were from the health department. We didn't know if they would keep his appointment, but they called and told her she had to wear a mask when she came in the waiting room, and she kept him covered with a blanket in his car seat.
He was 3 months old on April 2. He's 16 lbs, 3 oz and 26.5 inches long, or basically the size of a 5-6 month old baby! We keep joking about how he's going to go back to work with me when I go and start driving a truck.
So that's all I got for now. Hope everyone is staying safe & sane & healthy!