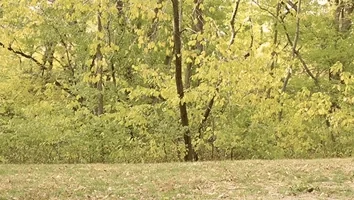 Well.....according to the calendar anyway!
And from WTForecast (surprising a G-rated forecast!)
Last weekend was my nephew's wedding in Chicago - it was a beautiful wedding! My new niece is such a sweet girl & she fits right in with our family.
Laurie, (Randy photobombing), Terry, me
(stolen from FB)
I know there's a nice pic of Randy & I somewhere - it must be on his phone.
We drove over Friday with enough time to get settled in the hotel before the rehearsal dinner. Randy & I were in one car with Angel & her friend Brittany following (lot's o drama there, but I'm not getting into that mess- let's just say they're not friends anymore!) They drove separate because Angel had a special dance class Monday night that she didn't want to miss and work Tuesday, where Randy & I had more time off.
The wedding was Saturday, and by then we were all sick, of course. I'm not sure if Brittany gave it to Angel, or Angel got it from the kids she works with at the store....but Randy started with the sore throat Friday & I had it Saturday. Sinuses stopped up, chest congestion - all the fun stuff. I'm sure the food was delicious at the wedding, but we couldn't taste it!
The live band at the reception was excellent - they were called Recycle the Day. They were a cover band & sounded really good with every song they did! They even did some small choreography on their stage. The dance floor was never empty.
Sunday we played tourist. By the time we were all up & around & fed, it was after noon. We went downtown & up into the Willis Tower (formerly the Sears Tower) to the Skydeck. Super awesome! Basically you take an elevator 103 floors up & can go out ON the glass windows over the streets of Chicago.
Then we got to experience a Chicago cab driver to take us to the Hard Rock Cafe for dinner, then another taking us to the train station afterward. Those guys have some serious cahones! Wow! When the sign in the back says to Buckle Up for Safety - they aren't kidding! We had 2 cars - Randy, Angel & me in one; Mom, sister Laurie, niece Lisa & her boyfriend AJ in the other.
It was late when we got back to the hotel and we were all exhausted. We all visited in Mom & Laurie's room for a bit with Linda & Dave (the parents of the groom) - then turned in.
Monday morning, everyone was getting ready to go separate ways. Angel had to head home. Laurie, Mom Lisa & AJ were heading to the airport, so Randy & I met up with Linda & Dave to have breakfast with the bride & groom and see their new house before we took off, too.
Linda & Dave went back home, while Randy & I headed north. We decided to take the scenic route home, thru Wisconsin & the UP! We stopped at a maritime museum in Sturgeon Bay, WI. It was very cool. We picked a good time to go, since maybe 2 other people were there, but we never ran into them. We actually learned some neat stuff!
I have this bucket list of sorts, where I want to visit all 30+ Maple Grove cemeteries in Michigan, because that happens to be the name of my Halloween display. So Randy humors me. There are 5 in the UP and one just south of the Mackinac Bridge, so we hit all 6! Yes, I take pictures of interesting headstones & blog about them over on my H'ween blog (
Maple Grove Cemetery
) but they'll be up in October during the Countdown to Halloween. Shameless plug, but I digress!
One was near Bond Falls, that Linda & Dave recommended to us. It was beautiful! The lower part was even wheelchair-friendly. But if you wanted to climb up to the top, there were cement stairs & a path to follow.
I've heard people say they're better than Tahquamenon Falls -
but they're both glorious in their own ways!
We passed the house of some people after my own heart - they had a bunch of skeletons out doing stuff in their yard, so Randy stopped so Chuck (my mascot & traveling buddy) could "visit".
Yes, I travel with a googly-eyed skeleton wearing a camo onsie! (another shameless plug - check out #skeletonroadtrip on Instagram!)
Monday night, we hit one cemetery, then stayed the night in Iron Mountain. Tuesday, we went to the falls, then hit a total of 3 cemeteries and ate pasties in the place voted best in the U.P.
MmMmMmMm!
Tuesday night we stayed in St. Ignace. If it had been "in season" the suite we had would have been 2 or 3 times more than what we paid! We had a lovely balcony overlooking Lake Huron and Mackinac Island in the distance. And we had our own hot tub, which felt really good after sitting in the car for so long!
The U.P. is seriously a beautiful place. The leaves were just starting to turn color, so in a couple weeks, it will be spectacular!
After breakfast Wednesday, it was back on the road. We didn't stop at Castle Rock because it was too foggy to see anything! But we did get some nice shots of the Mackinac Bridge from Bridge View Park.
We got the last cemetery & stopped at Tim Horton's in Gaylord, since it's the furthest north Timmy's in the state and we needed our fix.
We stopped and pick the dog up from Laurie's house on our way home - he'd been kennelled with her Barney & Linda's Baxter & Webster while we were in Chicago, so she just picked him up when she got Barney. I've never seen Jack so eager to get in the car and leave her house! Normally I have to put the leash on him & pull him away.
It's always nice to get home after being away! Especially when you're not feeling well.
On the plus side, we're all on the mend, even tho we're at the stage where we're coughing up nasty stuff. Physically, we feel better! Woot!
So plans for this weekend? Next Thursday is Miss Angela's birthday, which means Friday is GO day for setting up my Halloween display! So I'll be out this weekend, getting things out of storage & cleaning them up, staging them on the patio so they'll be ready to go!